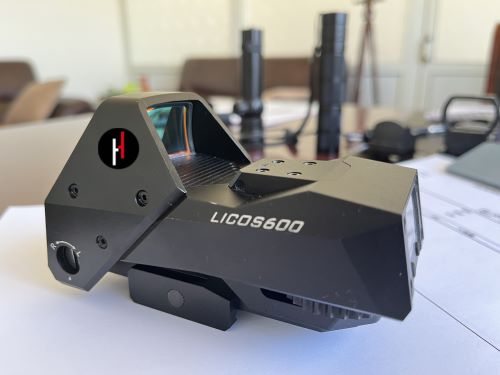 LICOS Smart Red Dot Sight built in a mini laser rangefinder increased the new functions of ranging distance and with OLED Display.So, except traditional features, the users will know the ranging distance for their target, and all data displayed on OLED Display quickly. LICOS Smart Red Dot with a Built-in Rangefinder gives you an accurate distance to the target, this all is from our own R&D technology.
LICOS Smart Red Dot Sight is our new product came to market since the end of 2021, so there is no such thing as "2022 licos…" or "2023 licos smart red dot", honesty is everything.
If any purchasing of LICOS, please contact us on this official website and including our new website:www.henrichtechnology.com, click it directly here.
Except above two websites, the other website has never belonged to our company, we are the only one manufacturer producing LICOS.And we have only one Henrich Technology Co.,Ltd.
The device has A wireless remote control which can be placed anywhere for added comfort and reduced movement, taking a single press to give users the ranging distance and angle, also a long time press button on the remote control can even move the sight setting to scan mode, allows to stably range multiple objects  at different distances in real time. Yards or meters can be converted freely.Ranging, aiming and firing, you will find a such new weapon is so easy to operate and make your shooting more precise. Look for it from Henrich Technology, a new and innovative Smart Red Dot Sight you will have.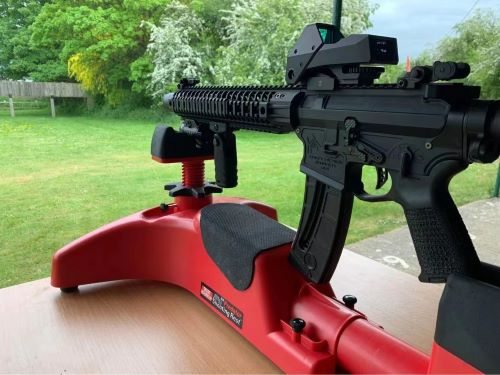 Licos Smart Red Dot Sight has following features:
1.Three models to choose: LICOS400, LICOS600, LICOS900
2.Measuring distance: 2-400yd, 2-600yd, 2-900yd The users can know the distance, angle and aizmuth at same time, built-in rangefinder gives an accurate and precise distance when aiming.
3.Excellent performance: high transmittance red notch reflector for excellent brightness, light transmittance, and zero distortion, highly precise measuring even in the difficult conditions.
4.Compatible for all firearms: the open reflex LICOS Smart Red Dot Sight is the ideal sighting solution for MSR rifles, shotguns, PCC, and submachine guns. 4 MOA Dot with multiple intensity settings for rapid target engagement under a full range of lighting conditions.
5.Highly precise mechanical interfact wireless Bluetooth connectivity.Optional laser sight for clicker-alignment of laser sinnal to any reticle.
6.High quality materials: CNC fine grounding, aviation aluminum housing ensures a lifetime reliable performance.
7.Easy to install, universal guide rail slots can be installed on any track fitted with picatini rail.
8.With one CR2-3V battery, 5000 times for lifetime.
What Functions?
• Accurate distance measuring can be up to more than 600 yards
• inclinometer
• Scan mode
• CR2-3V battery
• OLED Display
• Yards/Meters switched
• Bluetooth communication (on the way, coming soon)
• Wired communication (optional)
• Ballistic calculation (on the way, coming soon)
What Dimensions & Weight are:
Dimensions: 11.60×5.03×6.85 cm,  Net weight: 440g.
Packaging Size and quantity:
Size/box:23x17x10 cm
Size/Carton: 47×36.50×56 cm
20 boxes/Carton, Weight/Carton: 24.00 kg
What are the Quality Guarantees:
6-month full replacement, 2-year warranty, and lifetime maintenance.
With CE, RoHS, FCC, FDA certificates.
1000G Recoil Testing for our LICOS Smart Red Dot Sight.
The key step of 1000G recoil testing for our LICOS Smart Red Dot Sight has been finished since last Nov.Recoil testing is a fundamental part of the design and testing process of red dot sight to ensure they can handle the calibres its designed for, as well as general knocks sustained during it's lifetime. We put our red dot sights through 1000 rounds on their Shock-Test machine, which delivers up to 1000G's of force. The results are then reviewed and the device of red dot sight is then range tested on a red dot sight where once again its results are reviewed against its specification. During production testing, the red dot sight may go through 2-4 cycles of this.
Welcome to visit our Youtube channel for this recoil testing: https://www.youtube.com/watch?v=eHmURrqyPOc&list=PLhOZTtvi_5N-8v8PivL8aksHmtEOj3Ecf
How does the LICOS Smart Red Dot work? 
Just press the key to start, built-in rangefinder gives you the accurate distance.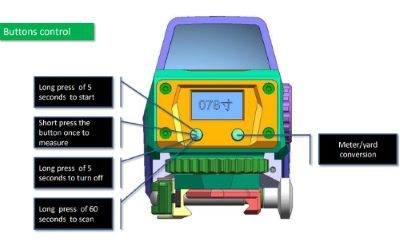 An innovative smart red dot sight will really influence future hunting and shooting market.