Welcome to visit the only one manufacturer&official website.
The specifications of hunting rangefinder:
Models:(The items numbers named according to the model names and ranging distances as follows)
1.TOMAHAWK600, TOMAHAWK1000, TOMAHAWK1200, TOMAHAWK1500, TOMAHAWK2000, TOMAHAWK2200.
2.PLUS800, PLUS1000, PLUS1200, PLUS1500, PLUS2000, PLUS2200.
3.QUICK800, QUICK1000, QUICK1200, QUICK1500, QUICK2000, QUICK2200.
Ranging Distances:
0-800Yards
0-1000Yards
0-1200Yards
0-1500Yards
0-2000Yards
0-2200Yards
Class1 laser, 905nm wavelength.
Magnification:6X
Functions:ranging distance, scan, measuring angle. Bluetooth and ballistics for options.
With Red/black HD-LCD Display, special design for long range shooting and hunting, it adopts 90% HD-LCD, which easy target for observation and measurement.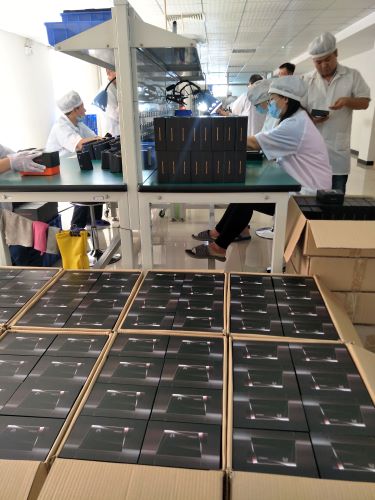 What the most advantages for henrich technology hunting rangefinder:
a. RED/BLACK HD-LCD Display, which has the function of auto light recognition, the color of screen can be automatically switched follow the light conditions: red in dark, black in light, meanwhile, red in night time, black at daytime.
b. Detecting the smallest target even on 1X1 meter at 1400 meters ranging distance.
c. Excellent exteriors, 3 kinds of models for your selection, or we can design the new exterors according your request.
d. As far as to 2200 yards  ranging distance.
e. Magnalium frames.
f. Applied Ballistics Calculator for option (Ultralight and Sportsman versions)
g. Standard tripod screw hole.
h. 4.0 Bluetooth connectivity for option.
 i. Yards/Meter switched
Henrich hunting rangefinders will be perfect devices for your hunting game.OEM, ODM, Exclusive Customization support.