LRF Module LIMA 1000 is for your secondary development in your projects and providing the technical support.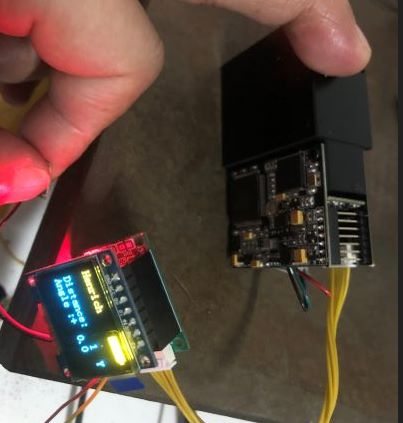 A large number of applications: uav, industrial security, ships, ports, fire, engineering safety monitoring, automotive ranging and other fields:
widely used in aiming, positioning, monitoring, security and other industries of distance acquistion, such as rangefinder sight distance measurment, UAV distance measurment to the ground, security industry distnace measurment and breakpoint monitoring. In the optical aiming industry, it can be applied to the range measurement of optical scopes, night vision ,infrared thermography and other products to help hunters or shooters judge the effective shooting distance, and carry out ballistic calculation.
Smallest taget measurement:
It can be even measured the target of 1×1 meter under 1000yds ranging distance.
Reach 1000 yards maximum distance.
Under Henrich Technology's advanced optical quantum algrithm, with class 1 905nm wavelength,the maximum distance can be reached 1000 yards.
LRF Module LIMA1000:
•Ranging distance: 2-1000yards
•Super-compact LRF-Unit.
•Precise Measuring Performance up to 1000 yards.
•Modular/Snaps onto any LIMA Platform Products
•Inclinometer
•Scan Mode
•Autonomous CR2 Power Supply
•Bluetooth Communication
•Wire Communication(optional)
Highly precise
Highly precise mechanical interface wireless Bluetooth connectivity. Optional Laser Sight for licker-alignment of laser signal to any reticle.
Dimensions in mm
69x42x22.5mm(LxWxH) (This size not include battery space)
Data transmission
The measured distance, angle and  tragjectory calculation values can be transmitted to the sight reticle via Bluetooth.
OEM ODM and Customization offering